Author | Über Nerd | Canada
Books

I don't wave the author flag in front of people's faces all that often but -- hey, everyone! -- I've ghostwritten, co-written, and authored several books about blogging, writing, vlogging, podcasting, and other online technologies.
The Vlogger's Handbook: Love it! Live it! Vlog it!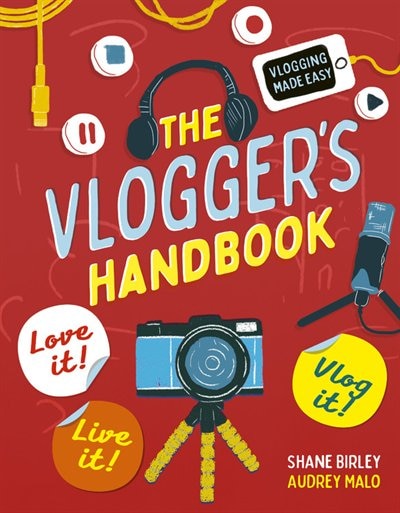 In 2019, I was asked to create a vlogging specific book. 

In May 2016, my latest book is being published by some amazing people at The Quarto Group. I was thrilled when they asked me to write a book for kids. It took quite a bit of effort! I hope you all get a bazillion copies because they are going to sell out fast. Did I mention it is fully illustrated?
Blogging for Dummies! You've read it, right? Of course you have! I worked on three editions of Blogging For Dummies with a good friend of mine, Susannah Gardner. It was quite the journey putting these books together because each time we did one the technology had changed so fast. For example, when we started work on the first version of the book, services like Twitter and Facebook didn't exist. Wait... there was a world before Facebook and Twitter?
This book takes me back! When I helped to write this one, BitTorrent was very new and very few people had heard of it. You would be hard pressed to find someone who hasn't heard of or used BitTorrent in some capacity these days.